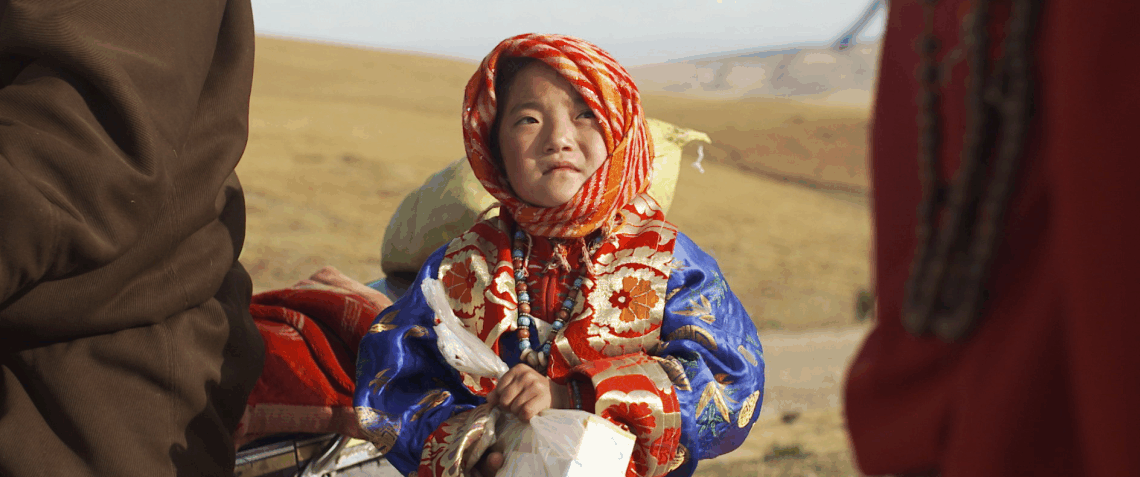 River
Gtsngbo
People's Republic of China
94 mins I Unclassified – All Ages
Australian Premiere
Experience beautiful music and stunning cinema at the Australian Premiere of River, the first feature film completed with support from the APSA Academy Children's Film Fund.
Written and directed by APSA Academy member, Tibetan filmmaker Sonthar Gyal (Songtaijia), River made its world premiere at the Berlin International Film Festival. One of the inaugural winners of the Children's Film Fund, supported by 4Boys Films, Sonthar Gyal shot River over a three-year period, capturing all four seasons to tell the moving story of a young girl on the Tibetan Steppe. The film follows her as she escapes her family troubles by tenderly caring for an orphaned lamb.
Internationally-renowned, Brisbane-based Tibetan musician/composer Tenzin Choegyal met Sonthar Gyal at the 2011 APSA Ceremony where Choegyal performed his original compositions during the awards presentation. Choegyal went on to contribute a composition to the soundtrack of the film and will treat BAPFF audiences to an intimate pre-screening performance.