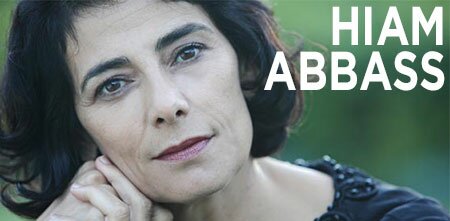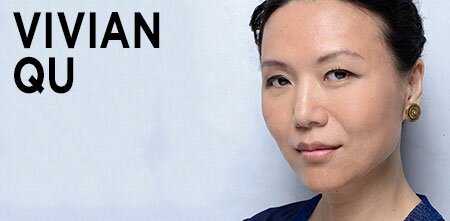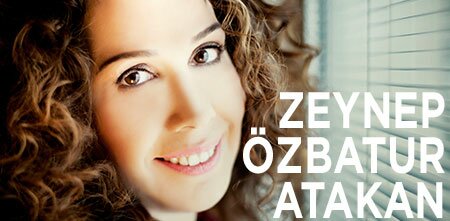 DATE| Monday, 8 December
TIME| 6.00pm for 6.30pm
VENUE| The Australian Cinémathèque at GOMA Cinema A
TICKETS| $20
(including panel discussion and screening of Lemon Tree as well as a drink and nibbles from 6pm)
A panel-led event with female film practitioners at the top of their game, exploring the roles of women in the business of film-making, both in front of and behind the camera.
The panel discussion will be followed by a special screening of the much loved film Lemon Tree by Israeli filmmaker Eran Riklis and starring multi award-winning actress Hiam Abbass who will be in attendance.
Panelists:
Hiam Abbass (Palestine): One of the most acclaimed and recognised Palestinian actresses working in international cinema today, Hiam Abbass has starred in almost 50 feature films. The talented and multilingual actress, director and writer works regularly in Palestine, Israel, France and the US. Abbass has collaborated twice with Israeli director Eran Riklis, on The Syrian Bride and on Lemon Tree, for which she won the APSA and the Israeli Film Academy Award for Best Actress and received a European Film Award nomination. In 2012, her first feature film debut as writer/director, Inheritance, screened at the Venice Film Festival.
Zeynep Özbatur Atakan (Turkey): A multi-award winning producer, Özbatur Atakan is the producer of this year's Cannes Palme d'Or winner Winter Sleep, nominated for Best Feature Film and Achievement in Directing (Nuri Bilge Ceylan) at this year's APSA. Özbatur Atakan is  the founder of Zeyno Film and Yapimlab, Chairwoman of the Turkish Guild of Film Producers, Vice President of the European Women's Audiovisual Network and Director of the Antalya Film Forum. Özbatur Atakan has produced seven films and continues to work as a film producer and holds production workshops in her studio. Winter Sleep screens at BAPFF.
Vivian Qu (People's Republic of China): Qu's latest producing work, Black Coal, Thin Ice, won the Golden Bear and a Silver Bear at the 2014 Berlin International Film Festival. A key figure in the Chinese independent film circle, Qu has produced multi-award winning films and in 2013 wrote and directed her first feature film, Trap Street, winning the Dragons & Tigers Award Special Mention at Vancouver International Film Festival and the Grand Jury Prize at Boston Independent Film Festival. This year Qu served on the International Jury for the "Luigi De Laurentiis" Award for a Debut Film at the 71st Venice Film Festival and sits on the APSA Youth, Animated and Documentary International Jury. Black Coal, Thin Ice is nominated in this year's APSA for Best Performance by an Actor and Achievement in Cinematography. Black Coal, Thin Ice and Trap Street screen at BAPFF.
Moderator: Kerry Gardner (Australia): Gardner is philanthropist, documentary filmmaker, writer and arts patron; and Ambassador for the Natalie Miller Foundation. Gardner holds a Masters of Film and TV and was recently been appointed a Global Ambassador for The Global Fund for Women based in San Francisco. Kerry was recently in New York shooting a film and interviewing Geena Davis about Women in Media.
The panel is presented with the support of the Natalie Miller Fellowship – Inspiring the future female leaders of the screen industry.
CROSSROADS OF YOUTH – special presentation
DATES| Friday, 5 December 6.30pm & Saturday, 6 December 4.00pm
VENUE| The Australian Cinémathèque at GOMA Cinema A
TICKETS| $20
  BUY TICKETS     Friday, 5 December – 6.30pm
  BUY TICKETS     Saturday, 6 December – 4.00pm
As part of the celebration of the 40th anniversary of the Korean Film Archive, BAPFF is proud to present Crossroads of Youth, a unique cross-platform film event created by award-winning Korean director and Asia Pacific Screen Academy member Kim Tae-yong.
Including musical accompaniment, performers and a live 'movie talker', this exclusive performance and silent film screening offers Brisbane audiences the wonderful opportunity to experience film just as Korean audiences did when Crossroads of Youth premiered in 1934.
The original masterwork by director Ahn Jong-hwa is a love story which reveals the harsh times faced by young men and women during colonial Korea in the 1930s.
This production has toured around the world, including Seoul, London and New York, along with a sold-out audience at the Berlin International Film Festival.
Music written and composed by Park Chun-hwi
Presented in association with the Korean Film Archive
"Supported by the Australian Government through the Australia International Cultural Council Film Program, an initiative of the Department of Foreign Affairs and Trade".
AN EVENING WITH ASGHAR FARHADI
DATE| Wednesday, 10 December
TIME| 6.00pm
VENUE| The Australian Cinémathèque at GOMA Cinema A
TICKETS| $20
(includes 'In Conversation' and screening of From Iran, A Separation and A Separation)
Internationally renowned Iranian filmmaker Asghar Farhadi will attend BAPFF and the Asia Pacific Screen Awards (APSA) as President of the APSA International Jury.
Farhadi is the recipient of numerous international awards including a Silver Bear for Best Director (About Elly) and a Golden Bear for Best Film (A Separation) at the Berlin International Film Festival, as well as an APSA for Best Film and an Academy Award and Golden Globe for Best Foreign Language Film (A Separation).
In Conversation with Anne Demy-Geroe
Be part of a very special event when Anne Démy-Geroe, Director of the Iranian Film Festival Australia, hosts Farhadi in an intimate conversation about his life and work.
Asghar Farhadi Retrospective
BAPFF presents a retrospective of all six of Farhadi's feature films and a special documentary examining local Iranian reception of A Separation's international acclaim. Many of Farhadi's early films have never been shown in Queensland. Don't miss this very special opportunity to appreciate his oeuvre in depth and to get up close to this luminous mind.
Walkley Documentary Award Showcase
DATE| Sunday, 7 December
TIME| 3.00pm
VENUE| State Library of Queensland, Auditorium 2
FREE EVENT| Open to the public
Join the Walkley Foundation as it presents an event with acclaimed journalist and presenter Quentin Dempster in-conversation with Amin Palangi (Director & Co-producer) of Love Marriage in Kabul.
Now in its fourth year, the Walkley Documentary Award recognises excellence in documentary production. Excerpts from the three finalists' work will also be showcased through this session as Quentin Dempster delves into the art of documentary filmmaking.
The finalists are:
Dan Goldberg and Danny Ben-Moshe, Mint Pictures & Identity Films/ABC TV "Code of Silence"
Sue Clothier and Jaya Balendra, Northern Pictures and SBS Online "Cronulla Riots: The Day that Shocked the Nation"
Pat Fiske, Amin Palangi and Sanaz Fotouhi, Bower Bird Films "Love Marriage in Kabul"
Presented by the Walkley Foundation for Journalism and Linc Energy, and the Asia Pacific Screen Awards APSA.
When Technology Meets Art
DATE| Tuesday, 9 December
TIME| 11.30am – 12.30pm
VENUE| Griffith Film School Cinema – Griffith University, South Brisbane
FREE EVENT| Open to the public
On the occasion of the 1st Pan-Pacific Animation Industry and Education Summit, Professor Sun Li Jun, Vice President of the Beijing Film Academy and Head of the Animation Department, visits Brisbane to discuss the relationship between art and technology in contemporary animation production.
Professor Sun is joined by representatives from China and the Asia Pacific to examine the ways in which industry, education and cultural interests in Animation across the Pan-Pacific region might respond to the demands and opportunities presented by the high-speed digital revolution of the 21st century. It is hoped that collaborations might be initiated and developed in updating teaching methodologies and education principles, in the exchange of cultural awareness, in discourses that might facilitate and respond to the expansion of animation across contemporary media industries.