THE CROW'S EGG
(KAAKKAA MUTTAI)
India
99 mins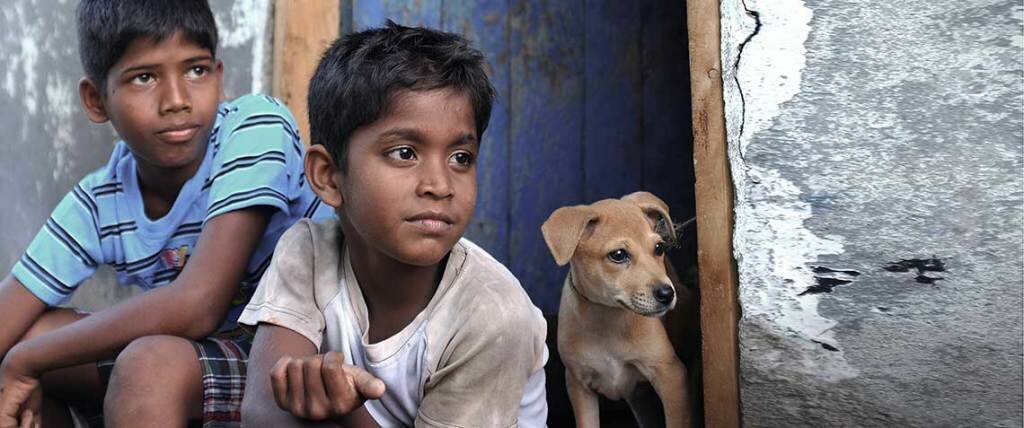 Celebrate opening night of the inaugural Brisbane Asia Pacific Film Festival with the Australian premiere of The Crow's Egg, direct from the Toronto International Film Festival. Open your eyes to a charming and authentic portrayal of contemporary Indian life, through the eyes of two endearing young brothers. Fuelled with upbeat music and humour, this will uplift you and prepare you for a 16-day visual and cultural feast.
VENUE| Palace Barracks, Cinemas 1 & 2
DATE| Saturday, 29 November
TIME| 5pm for 6.30pm screening
TICKETS| $30 (including drink, nibbles & gift bag)
What price would you put on your very first slice of pizza?
In a desperately poor slum located underneath a highway, two brothers – known only as Big and Little Crow's Egg, for their habit of eating crows' eggs straight from the nest – spend their days scavenging for coal and imagining for themselves the sort of life that they've seen on TV. It's a hard-scrabble existence, but things start looking up for the Eggs when a bunch of local mobsters open up a cut-rate pizza restaurant down the road, and the two boys decide they must do everything in their power to purchase one of these impossible delicacies.
An upbeat blend of Bollywood musical, social realism, slum dog comedy and Boy's Own adventure, The Crow's Egg is the heart-wrenching yet heart-warming debut feature from filmmaker M. Manikandan. Delivering a clear-eyed survey of the poverty faced by so many in India, yet bursting with hope and unexpected hilarity. The Crow's Egg is an exuberant, life-affirming gem that'll leave you looking at the boys' humble endeavours with a newfound appreciation.
Thanks to Transmission Films