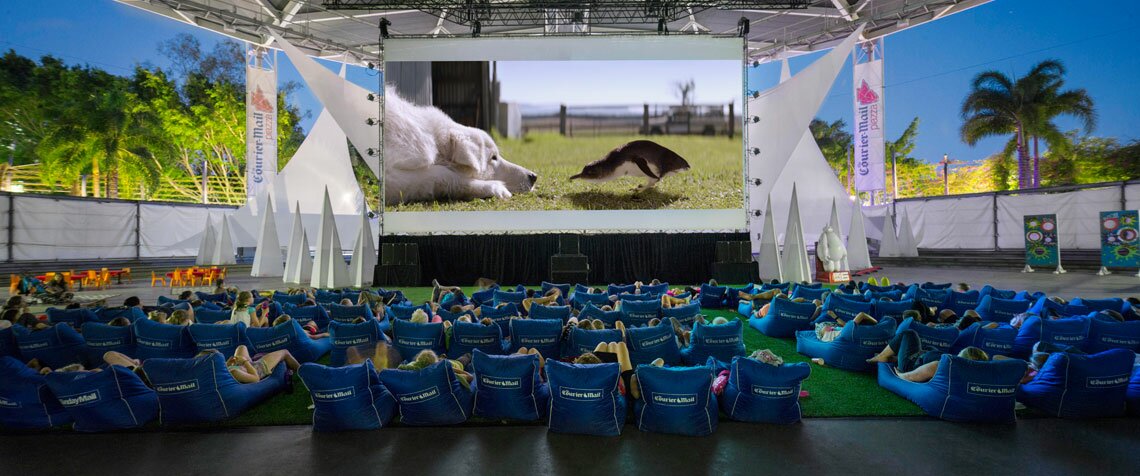 PRESENTED BY THE COURIER-MAIL
Brisbane families and film fans of all ages are invited to be part of BAPFF at The Courier-Mail Piazza, South Bank Parklands for a special free screening on Saturday 28 November of the charming Australian feature film, Oddball.
"penguins and dogs — probably the cutest combination ever" – The Daily Review
Oddball is a true story about an eccentric chicken farmer who, with the help of his granddaughter, trains his mischievous dog Oddball to protect a wild penguin sanctuary from fox attacks in an attempt to reunite his family and save their seaside town.
Starring Shane Jacobson, Sarah Snook, Alan Tudyk, Deborah Mailman and Frank Woodley, this rousing adventure of adorable animal antics will bring big smiles to the big screen cinema at South Bank Parklands.
D STUART MCDONALD P SHEILA HANAHAN, STEPHEN KEARNEY, RICHARD KEDDIE DIST ROADSHOW FILMS TD DCP Y 2015 L ENGLISH
Saturday 28 November
Free activities from 5:30pm
Free film screening, 7pm
The Courier-Mail Piazza
South Bank  Parklands